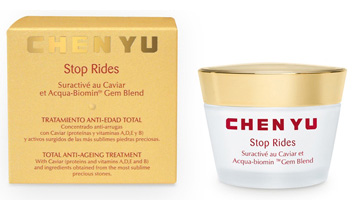 Stop Rides
Total anti-ageing treatment, luxurious and effective, which cares for the skin 24 hours a day with the most exquisite active ingredients so that you can shine like a jewel: soft, beautiful, smooth, radiant, even, polished and satiny to the touch
Contains: Extract of caviar, extract of seaweed, proteins and vitamins A,D,E and B, acqua biomin (TM) Gem Blend (agent with diamond, pearl, turquoise and opal proteins).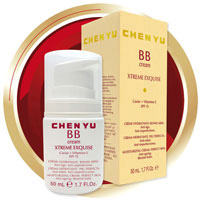 Xtreme Exquise
Multifunctional face cream, anti-ageing, blemish balm. In just one step, treats, hydrates, illuminates, protects against UV, covers and evens, with a touch of colour for an immediate silky skin. Flawless and natural finish. All skin types. Two tones: Honey and Amber.
Contains: Caviar extract, Vitamin E, Microspheres of silica + Mica, SPF 15.