Lait Démaquillant Douceur
Removal and Tone
Dry and Sensitive skins
 Ultra-gentle makeup removal emulsion that frees the skin of all types of impurities.
Contains: Plant extracts, gentle cleansing agents and egg yolk extract.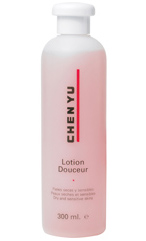 Lotion Douceur
Tone
Dry and Sensitive skins
 Gentle alcohol-free lotion to refresh and remove the traces of impurities, balance and smooth the skin.
Contains: Proteins, allantoin, rose water and moisturising agents.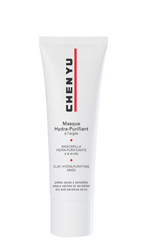 Masque Hydra-Purifiant
Cleanse and Tone
 All Skin Types
  Moisturising and purifying mask, for weekly use, to keep skin uniformly smooth, clean and soft.
 Contains: Clay and emollient and softening agents.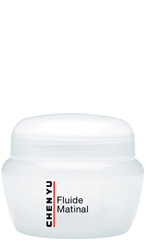 Fluide Matinal
Moisturise
 Mixed and Oily skins
  A caress of moisturising freshness which protects and balances the skin. Ideal for the first treatments of young skins.
 Contains: Chitin, moisturising agents and sun filters.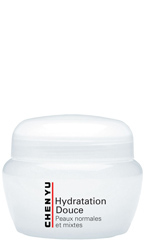 Hydratation Douce
Moisturise
 Normal skins
  Light, non-greasy moisturising which protects the skin against free radicals. Ideal as a makeup base.
 Contains: Vitamin E, moisturising agents and UVA-UVB sun filters.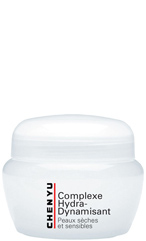 Complexe Hydra-Dynamisant
Moisturise
 Dry skins
  Bio-active gel-cream for skins with problems of tautness and discomfort.
 Contains: Babassu oil, moisturising agents and organic silicium.