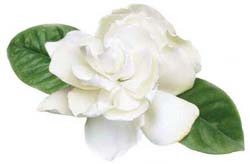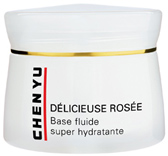 Base Fluide Super-Hydratante
Moisturise
 Very Dry and Sensitive skins
 Super moisturising emulsion with anti-oxidant and anti-ageing protection. A perfect makeup base.
 Contains: Vitamin E, mineral oils, anti-ageing agents and apple blossom fragrance.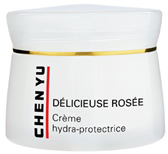 Crème Hydra-Protectrice
Moisturise
 Very Dry and Sensitive skins
Deeply protects and moisturises dehydrated, fine or delicate skins, giving them firmness and relief.
Contains: Wheat germ oil, trace elements, elastin and mucopolysaccharides.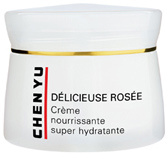 Crème Nourrissante Super-Hydratante
Nourish
 Very Dry and Sensitive skins
Super moisturising nutritive cream. Stimulates and revitalises the tissues. Relipidises the dry epidermis.
Contains: Moisturising and anti-wrinkle plant extracts, vitamin E and fatty esters.